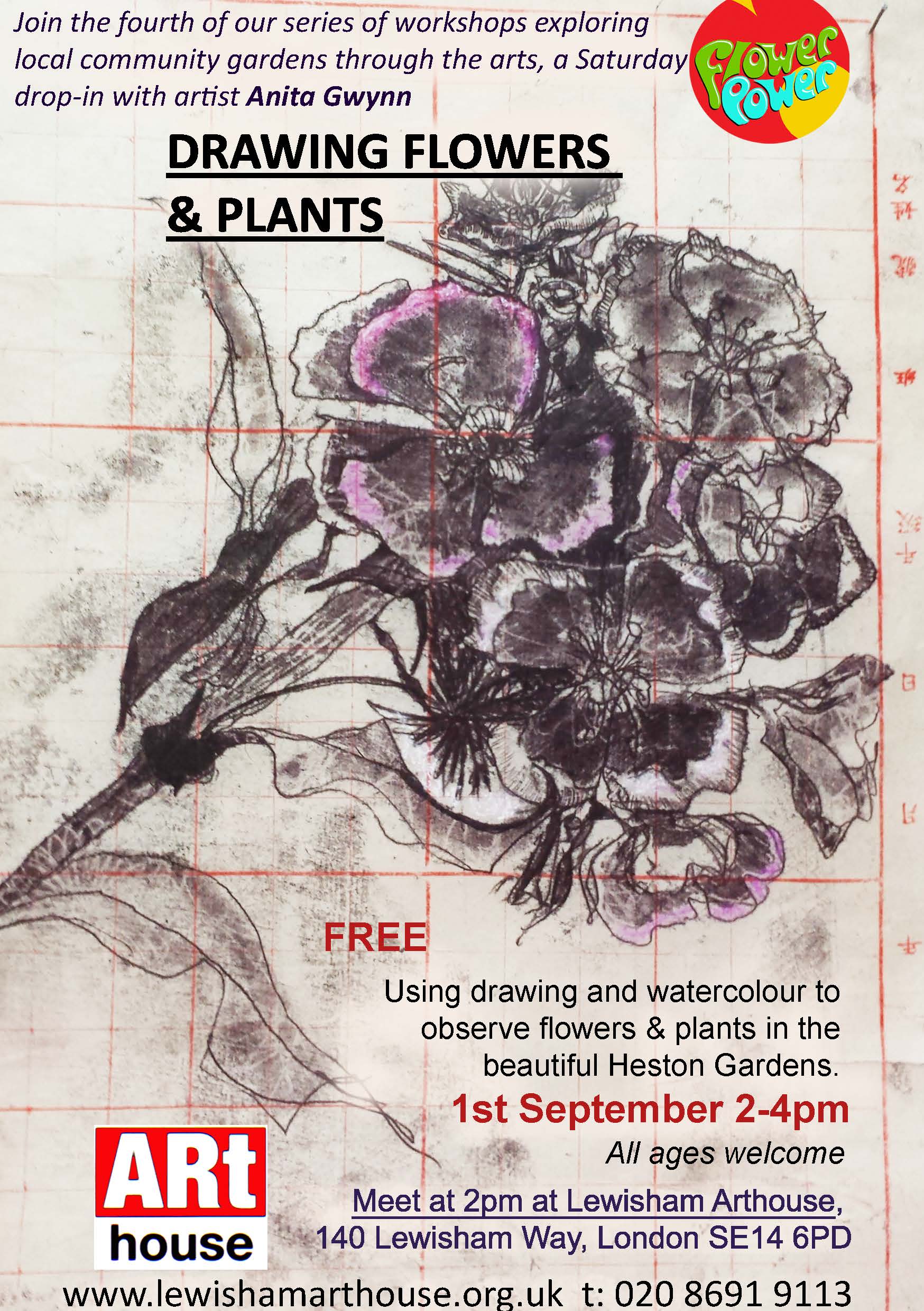 1st September 2-4pm
Come join the fourth in our series of workshops exploring local community gardens through the arts.
Drawing Flowers and Plants is a Saturday drop-in with artist Anita Gwynn on 1st September 2-4pm.
We will be using drawing and watercolour to observe flowers & plants in the beautiful Heston Gardens. All ages welcome.
Children must be accompanied by an adult.
1st September
2-4pm
Free
Meet at 2pm at Lewisham Art House
140 Lewisham way
SE14 6PD
London
FLOWER POWER is a series of Lewisham Arthouse – art events, focusing on local community gardens and care for our environment.