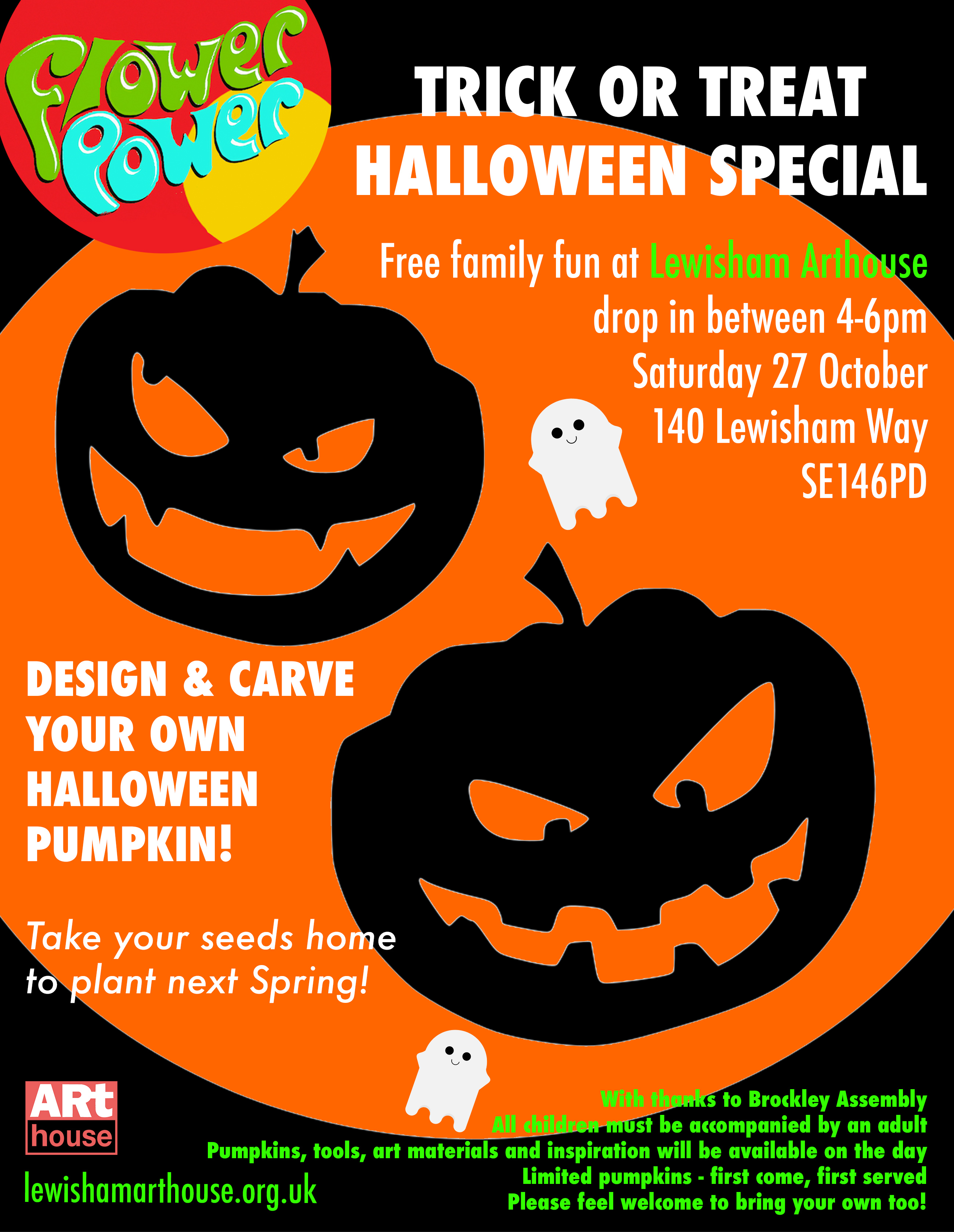 27th October 4-6pm
Lewisham Arthouse is getting spooky this October with a FREE, halloween themed Flower Power FAMILY ACTIVITY. Drop in on Saturday 27 October (4-6pm) to design and carve your very own pumpkin lantern just in time for the scary season!
Help will be on hand as will a variety of pumpkins, tools, arts materials and inspiration. All children must be accompanied by an adult. Designers of all ages will leave with a scary pumpkin lantern as well as their seeds and instructions on how to plant them next Spring!
Facilitated by members of Lewisham Arthouse with many thanks to Brockley Assembly. The 'Halloween Special' is the final instalment of our Flower Power community initiative that has been exploring green spaces and care for the environment through the arts this Summer.
Open to all, please feel welcome!
Drop in (first come, first served)
4-6pm, Saturday 27 October 2018
Lewisham Arthouse
140 Lewisham Way, SE146PD
Free fun for all the family
Children must be accompanied by an adult
With many thanks to Brockley Assembly