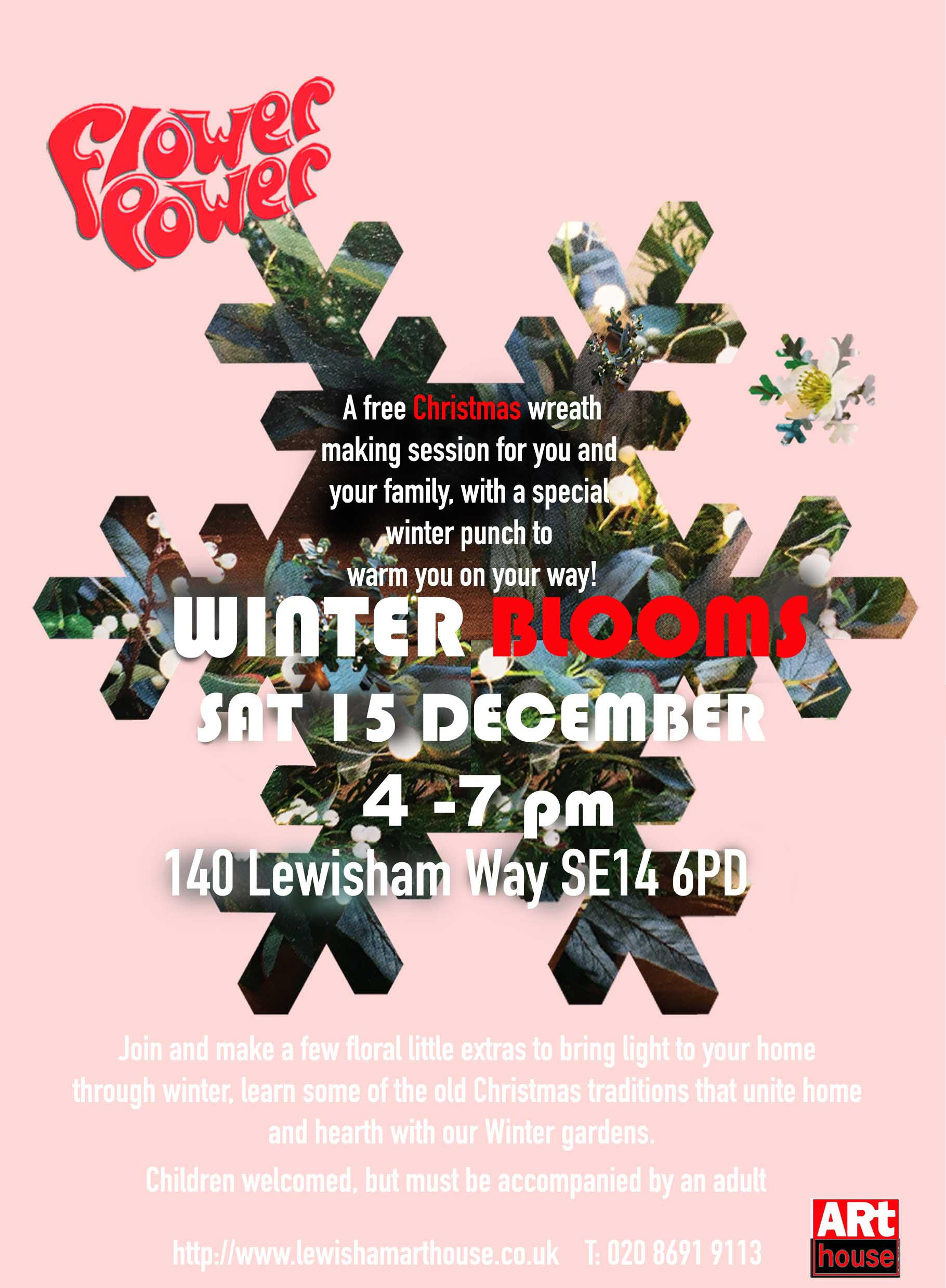 15th December 2018, 4-7pm
A free drop in Christmas wreath making session for you and your family with a special winter punch to warm you on your way!
Join and make a few floral little extras to bring light to your home through winter, learn some of the old Christmas traditions that unite home and hearth with our Winter gardens.
Open to all, please feel welcome!
Drop in (first come, first served)
4-7pm, Saturday 15th December 2018
Lewisham Arthouse
140 Lewisham Way, SE146PD
Free fun for all the family
Children must be accompanied by an adult
With many thanks to Brockley Assembly for supporting this event.
'Flower Power' provided a popular series of nature-based seasonal events,
exploring different elements of nature and art and appealing to a wide range of audiences. The initiative will continue with further funding being sought, and future summer sketch crawls in Brockley's community gardens, a 'Flower Power' legacy designed to become a regular feature on the local arts calendar.