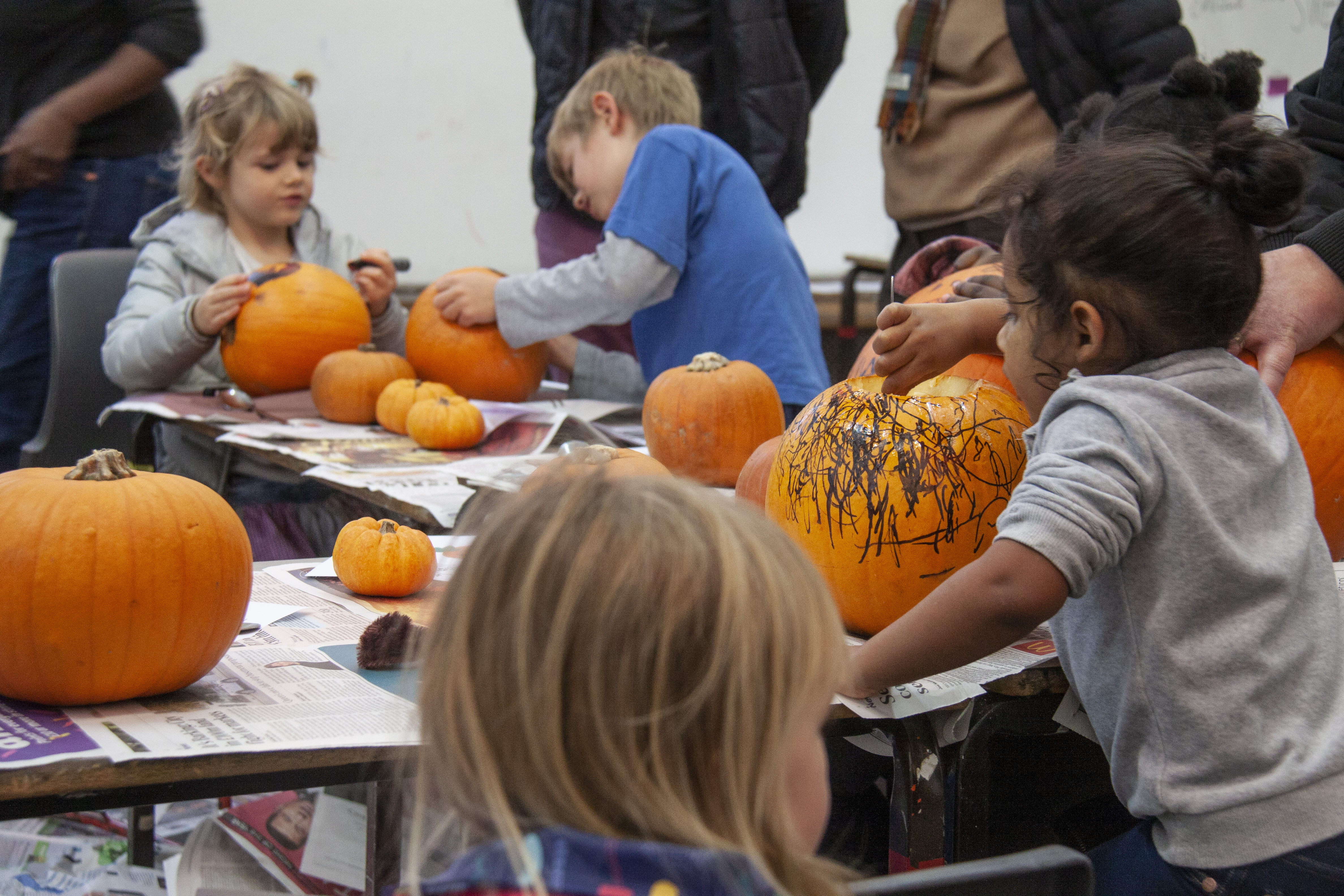 A fun afternoon carving pumpkins
Photo credit: Elise Rose
On Saturday 27 October Lewisham Arthouse turned into a Halloween themed, pumpkin carving hot spot where families dropped in to create their very own scary lanterns just in time for the holiday.
Over 30+ children came along on the day, joined by artist facilitators and their guardians to design and carve out a picture of their choice. Taking inspiration from the spooky imagery on hand the group quickly got stuck into making the most of being welcomed to make a creative mess!
In addition to their lanterns, each pumpkin carver left with an early treat bag and in an effort to promote minimal waste and home growing – a pouch of their pumpkins seeds with instructions describing how to plant them in their gardens next year.
The activity was part of Lewisham Arthouse's Flower Power programme, kindly supported by Brockley Assembly and developed in partnership with a number of local community gardens. The initiative ran throughout 2018, aiming to promote awareness and community care for the environment in engaging and creative ways.