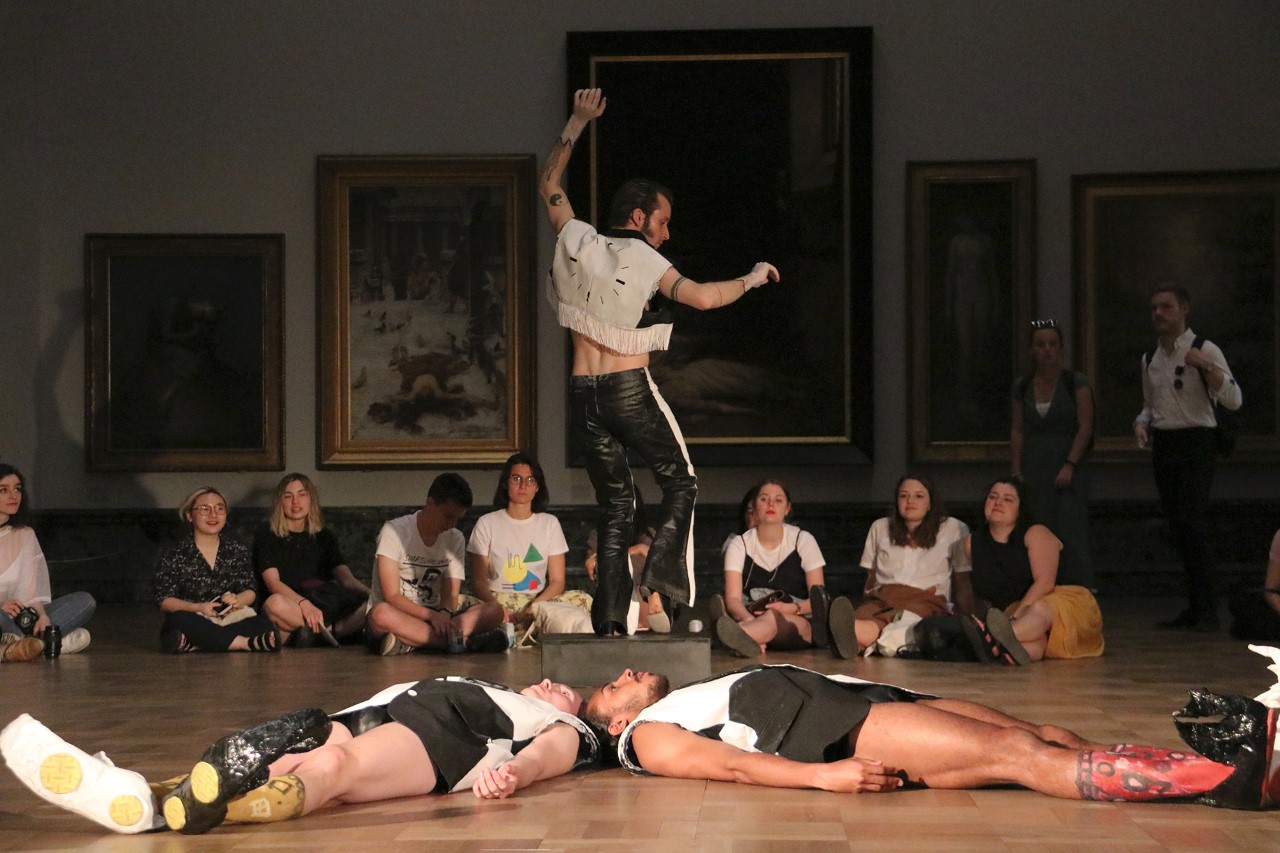 13th July 2019 11am-1pm
Experimenting with Performance, 2-4pm
Rhythms is a participatory workshop led by artist Luca Bosani focusing on performance making and rhythm. Through the introduction to three primary elements – repetition, stillness and inconsistency – the participants are invited to experiment with different performance rhythms, in collaboration and individually.
Peer Support Workshop, 4-6pm
Exhibition curator Séamus McCormack will lead an artist-led peer support workshop on ways of discussing and supporting practice. This participatory session consists of various exercises and will look at self-positioning, reflection and feedback on direction.
Aimed at emerging artists and students, it is advised toattend both sessions, but you can also only attend one.
Programmed in conjunction with Rain Wetting Thirst, at Lewisham Arthouse
Workshop Leader Bios:
Luca Bosani is an artist based in London. Solo exhibitions and performances include: 'Too Early to Love You, Too Late to Kiss You', Tate Britain, London, 2019; 'Knaves of Radiance (paintings)' Kensington and Chelsea Town Hall, London 2019; 'Knaves of Radiance (Bolan edition)', London, 2018; 'Performing the unknown', Hortensia gallery, KCC College, London, 2018. Group exhibitions include: 'Singolar Tenzone II', Kunstraum, London, 2019; 'Score!', Beaconsfield Gallery, London, 2019; 'Singolar Tenzone', OXO tower, London, 2018; 'Knaves of Radiance (Bang Bang)', Gallery 46, London, 2018; 'Knaves of Radiance (The Bipotential stage)', Subsidiary Projects, London, 2018; 'Revolve Performance Art Festival', Uppsala Konstmuseum, 2017; 'Liberté d'action', L'Amour, Paris, 2017; 'Being alone together', Crown Building, Liverpool, 2017. www.lucabosani.com
Séamus McCormack is a curator based in London. Curated projects include: 'Scaffold', Bomb Factory; 'Rain Wetting Thirst', Lewisham ArtHouse; 'Jealous Wall', Luan Gallery, Athlone; 'SausageFest', ArtBox, Dublin; 'Traces', IMMA, Dublin; 'Roadkill', IMMA, Dublin. Séamus was co-curator of both 'Mobile Encounters' and 'Primal Architecture', IMMA, Dublin. He currently works with New Contemporaries and was previously at the Whitechapel Gallery, London, and the Irish Museum of Modern Art (IMMA). He has written on the work of a wide range of artists, including Haroon Mirza, Leonora Carrington, Wolfgang Tillmans, Paul Sharits, Jonas Lund, Ulla Wiggen, Christopher Williams, Janine Davidson, Elaine Leader and Jennifer Brady. www.seamusmccormack.com
To book a place via eventbrite please click here