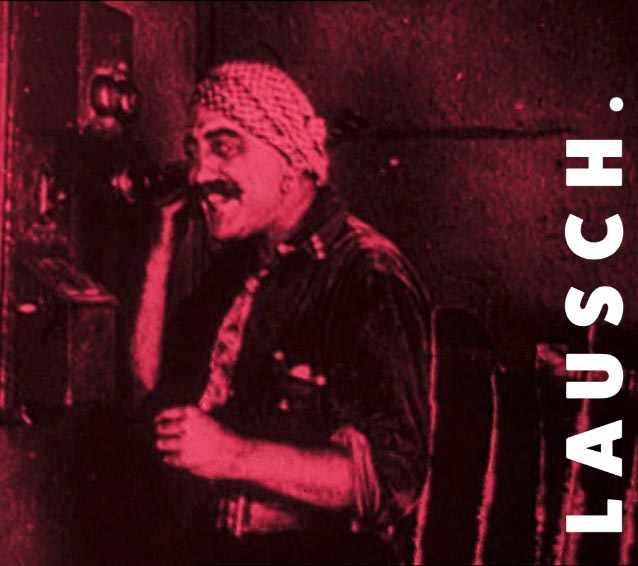 Thursday 7th April 2016, 8pm
Doors 8pm, Start 8.30pm
Entry £5
Bring your own drinks
Step-free access
LAUSCH II presents an eclectic mix of experimental live performances within the scope of sonic improvisation, drawn from the prevailing London scene. This time we have noise, voice, bells and whispers – electronics, sax and silences with Iris Garrelfs, Artur Vidal + Grundik Kasyansky and Khaled Kaddal.
LAUSCH is a series of performances and events exploring new sounds and experiences. Expect an array of exciting artists and venues, hand picked by Adam Jaro and Rahel Kraft.
Iris Garrelfs
Iris Garrelfs is an artist working on the cusp of music, art and sociology. Her practice includes fixed media, installation, improvised voice performance and has been included in major institutions worldwide, for example Tate Britain, National Gallery, Visiones Sonores Mexico, Liverpool Bienale, MC Gallery New York. Elsewhere she is the commissioning editor of the online journal Reflections on Process in Sound and the co-curator and director of Sprawl, a London based experimental music organisation. Iris has a PhD in Sound Art from University of the Arts London where she also works as a researcher and lecturer.
irisgarrelfs.com
Artur Vidal + Grundik Kasyansky
Artur Vidal is a Spanish-born saxophone player and sound artist who grew up in Paris and currently resides in London. As such, he has performed in Europe, Asia and America. His work is interested in the possibilities of improvisation from the perspective of its implications within the social field. As an active member of the improvised music scene, he has been playing and recording with musicians who include Eddie Prévost, Phil Durrant, Jennifer Allum, Roger Turner and Sébastien Branche, with whom he makes up the improvising saxophone duo 'Relentless'. He has currently completed an MA in Sound Arts and started in 2013 an MPhil research at London College of Communication about improvisation, the practice of listening and the notion of silence.'
www.arturvidal.com
Grundik Kasyansky (b. 1974, Moscow) is a London-based artist and electronic musician who works in experimental improvisation, live installation, audio collage, and designs sound for dance, theatre and film. He wrote poetry before switching to electronic music and it deeply influenced his current practice. grundik.tumblr.com
Khaled Kaddal
Khaled Kaddal is an Egyptian musician/sound artist. His work embraces sound/music and mixed medias to create installations and performances. his music/sonic practices are scoping on the social and the political structures, through the exploration of the varieties of Sonic phenomena. Interested in finding new intersection between disciplines, he collaborated in performances, choreography, films and mixed media projects. www.khaledkaddal.com